Wide Gamut Color Selector¶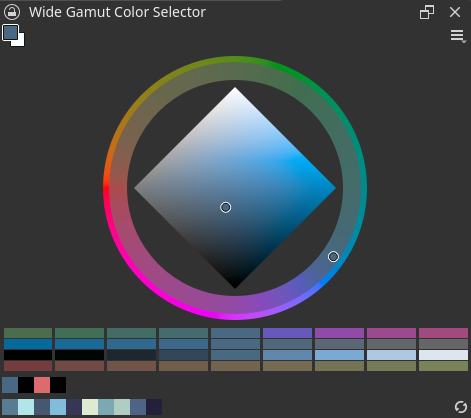 The wide gamut color selector provides a customizable color selector that is also able to select colors outside of the basic sRGB color gamut.
To open the Wide Gamut Color Selector choose Settings ‣ Dockers ‣ Wide Gamut Color Selector.
The top right of the selector has a foreground and background selector, while the middle is the main selector.
You can configure this docker by clicking the settings icons in the top level of the selector. Here you can access quick settings, like the color model and preferred selector shapes, and more configuration can be accessed with Configure....
注釈
The Wide Gamut Color Selector is intended to eventually replace the 拡張色選択, so many of its options will be familiar to you.