Painting with Assistants¶
The assistant system allows you to have a little help while drawing straight lines or circles.
They can function as a preview shape, or you can snap onto them with the freehand brush tool. In the tool options of free hand brush, you can toggle Snap to Assistants to turn on snapping.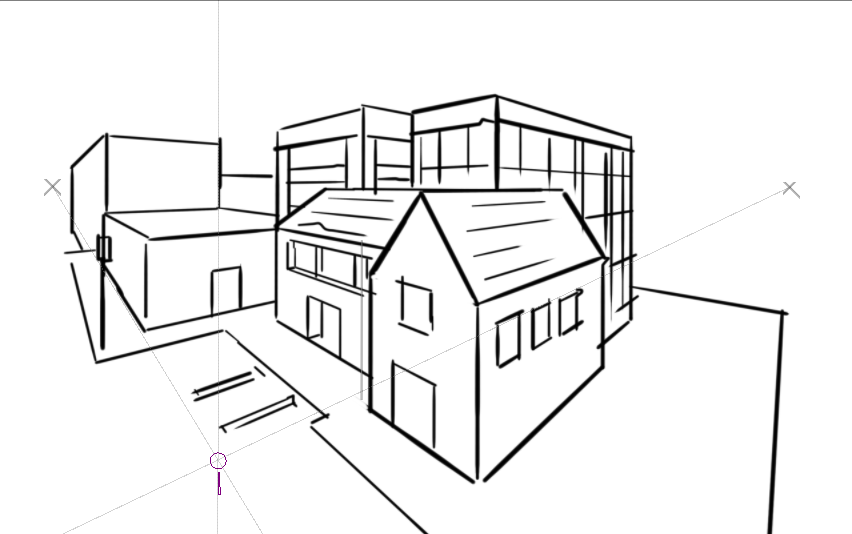 The following assistants are available in Krita:
Types¶
There are several types in Krita. You can select a type of assistant via the tool options docker.
Setting up Krita for technical drawing-like perspectives¶
So now that you've seen the wide range of drawing assistants that Krita offers, here is an example of how using these assistants you can set up Krita for technical drawing.
This tutorial below should give you an idea of how to set up the assistants for specific types of technical views.
If you want to instead do the true projection, check out the projection category.